Unlocking the Power of Hybrid PayFac: A Smarter Approach to Payment Facilitation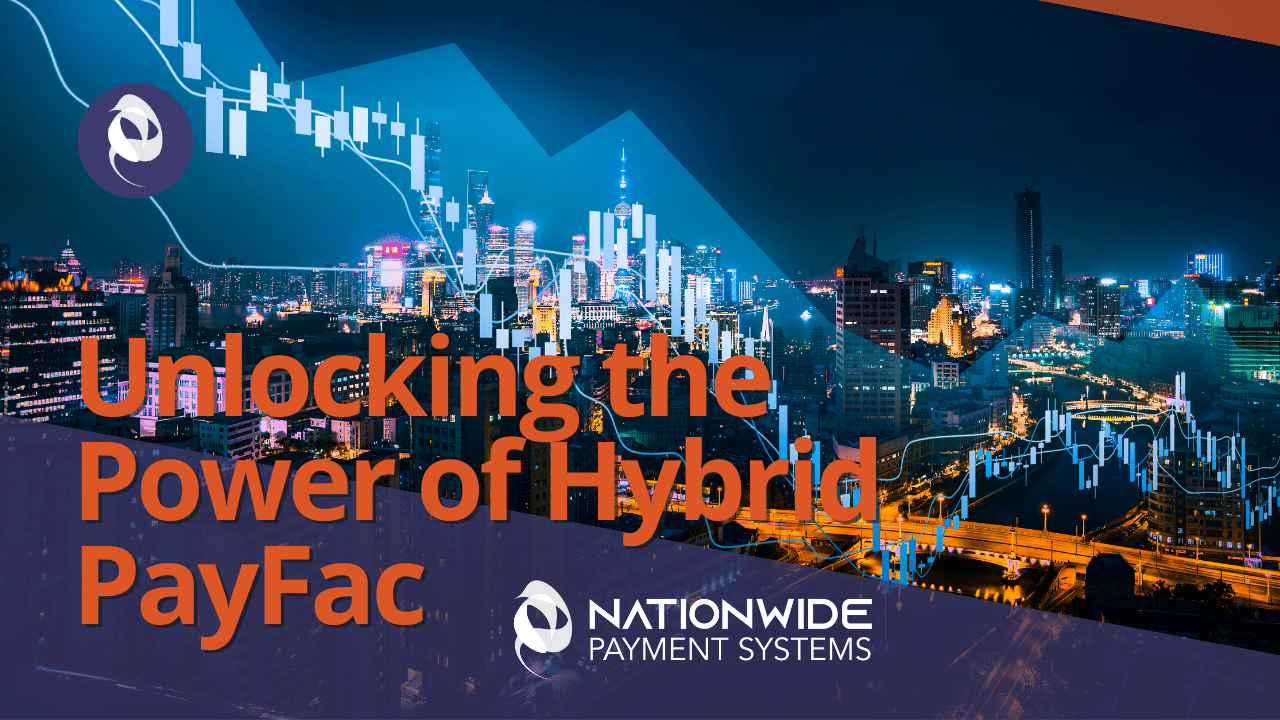 In today's digital age, businesses of all sizes constantly seek innovative ways to streamline operations and enhance customer experiences. When it comes to handling payments, many software providers have been exploring the Hybrid PayFac model as an attractive alternative to traditional payment processing methods. This model offers numerous benefits, allowing software providers to harness the advantages of a full-fledged Payment Facilitator (PayFac) while mitigating the associated costs and risks.
This blog post will delve into Hybrid white label PayFac solution and discover how it empowers software providers to offer payment facilitation services without compliance and risk management headaches.
The Essence of Hybrid PayFac
Hybrid PayFac, short for Hybrid Payment Facilitator, is a relatively new concept revolutionizing how software providers handle payments. It allows software providers to tap into the same advantages and functionalities as a traditional PayFac without shouldering the entire burden. Instead, in a Hybrid PayFac arrangement, the software provider registers as a PayFac with the payment networks and collaborates with PayFac enablers to handle the complexities of compliance, risk management, and underwriting.
The Benefits of Going Hybrid and using a white label payfac solution
Control and Merchant Onboarding Experience: One of the primary benefits of adopting the Hybrid PayFac model is gaining greater control over the payment process. Software providers can offer their clients a seamless onboarding experience, streamlining the merchant setup and activation process. This control over the user experience can increase customer satisfaction and loyalty.
Funding Options: Hybrid PayFac allows software providers to access various funding options, enabling them to provide faster and more flexible funding to their merchants. This can be a significant advantage in industries where cash flow is critical.
Reduced Compliance and Risk Management Burden: Compliance and risk management are among the most challenging aspects of payment facilitation. With the Hybrid PayFac model, software providers can offload much of this burden to experienced PayFac enablers, reducing their exposure to regulatory risks and liabilities.
Scalability: Hybrid PayFac allows software providers to scale their payment facilitation services quickly. As their business grows, they can quickly adapt to accommodate more merchants without the need for significant internal infrastructure investments.
Cost Savings: Operating as a full-fledged PayFac can be cost-prohibitive for many software providers. By opting for the Hybrid PayFac model, they can save on expenses related to compliance management, risk mitigation, and underwriting while still enjoying the benefits of payment facilitation.
Credit Card & ACH Processing: We can set up both payment types, and with ACH, we also support outgoing ACHs.
Hardware & Software: We support various hardware and can match your product with the right semi-integrated solution. 
Development: We provide you with a point of contact and developer to work with you on your projects, so you have the support you need.
Go To Market: We can also help you package everything up and help you with your go-to-market strategy.
In a digital world where convenience and speed are paramount, the Hybrid PayFac model has emerged as a game-changer for software providers offering payment facilitation services to their clients. By partnering with PayFac enablers, software providers can focus on what they do best – developing innovative software solutions – while leaving the complexities of payment processing, compliance, and risk management to the experts.
In summary, white label PayFac solution is a win-win solution. It empowers software providers to enhance their offerings, attract more clients, and stay competitive in a rapidly evolving market, all while minimizing the associated costs and risks. As the fintech landscape evolves, embracing the Hybrid PayFac model may be the key to unlocking new revenue streams and fostering growth for software providers worldwide.