ATM MANAGED SERVICES, Smart Safe, & Change Delivery
Nationwide Payment Systems provides ATM management and deployment solutions for merchants of all sizes. The Nationwide Payment Systems ATM Managed Services program is unique. We service machines all across the U.S. We deliver a more reliable and diverse group of programs that run on ATMs that will attract more users and increase spending in your locations.
We bring you the full-service model, where we can handle it all. If you prefer to load your ATM, we can provide you with professional installation, training, compliance, and our online portal to help you manage one or more ATMs.
We offer many additional services on the ATM to enhance the customer experience:
Cardless Transactions
All point
Mastercard money pick up
Purchase of Cryptocurrency **location must be approved
Cash-out cryptocurrency and get cash at the ATM **location must be approved
Cannabis Locations – ** at approved locations
Dynamic Currency Conversion – in places with International clients.
And more.
What's included with our atm service?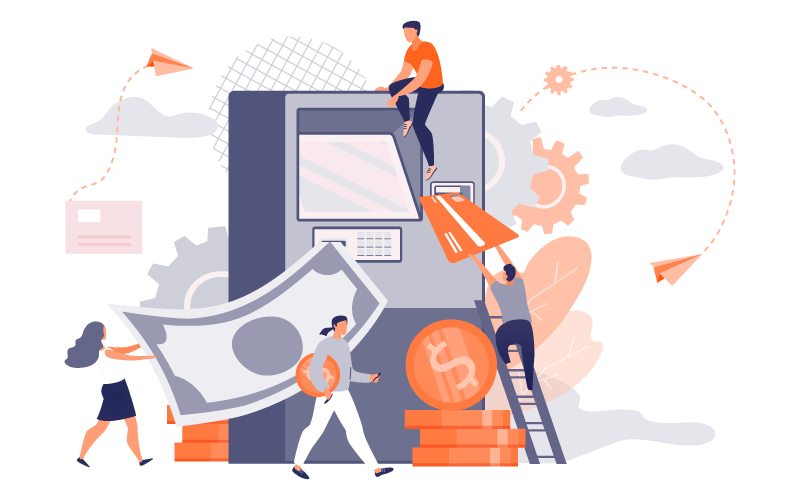 ATM: installed in your business
Insurance: cash is insured
Electronic Locks: only the armored carrier can open
Remote Monitoring and Cash Management: ensures that the machine is up and running. Most of the time, technical support can be done remotely through our wireless network. Cash forecasting is watched, so there is plenty of cash.
Technical Support and onsite techs to fix problems: many issues get resolved with our RMS software, but we also have techs who go out to repair and replace parts on machines.
We have been providing ATM Managed Service and Cash Loading via Armored car since 2002. We also offer where you can buy an ATM, load it yourself, and access all of our reporting, RMS, and more.
Safely Deposit Cash and Get your Change delivered by Armored Car
Enhance your business operations with the advantages of utilizing a Smart Safe solution. Simplify cash management by adopting electronic deposits that eliminate the need for time-consuming bank visits, allowing you to focus on core tasks. Experience heightened security through features like armored car pickup services and cash insurance, safeguarding your assets against unforeseen events. Enjoy the convenience of change order services that ensure your customers always receive accurate change, effortlessly meeting their needs.
Here are the top three benefits of using a smart safe:
Electronic Deposits: With a smart safe, your cash is electronically deposited into your bank account without physically requiring you to visit the bank. This saves you time and effort, making your cash management more efficient.
Cash Insurance: We provide coverage for the cash stored in the safe. This provides financial protection in case of theft, fire, or other unexpected events.
Armored Car Pickup: Smart, safe providers often arrange for armored car services to pick up cash from your business location. This significantly reduces the risk of transporting money to the bank, as armored cars have advanced security measures.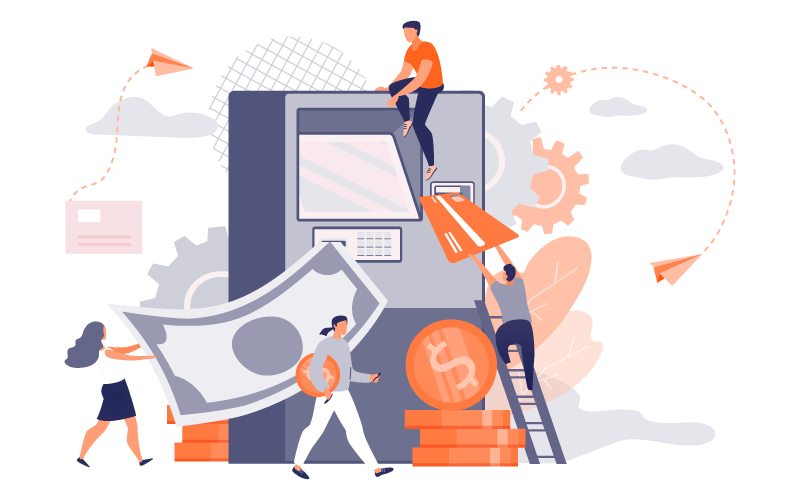 not sure what you need?
Contact one of our payment consultants and we will put together a program that suits your businesses needs. We look forward to working with you.
Click Here