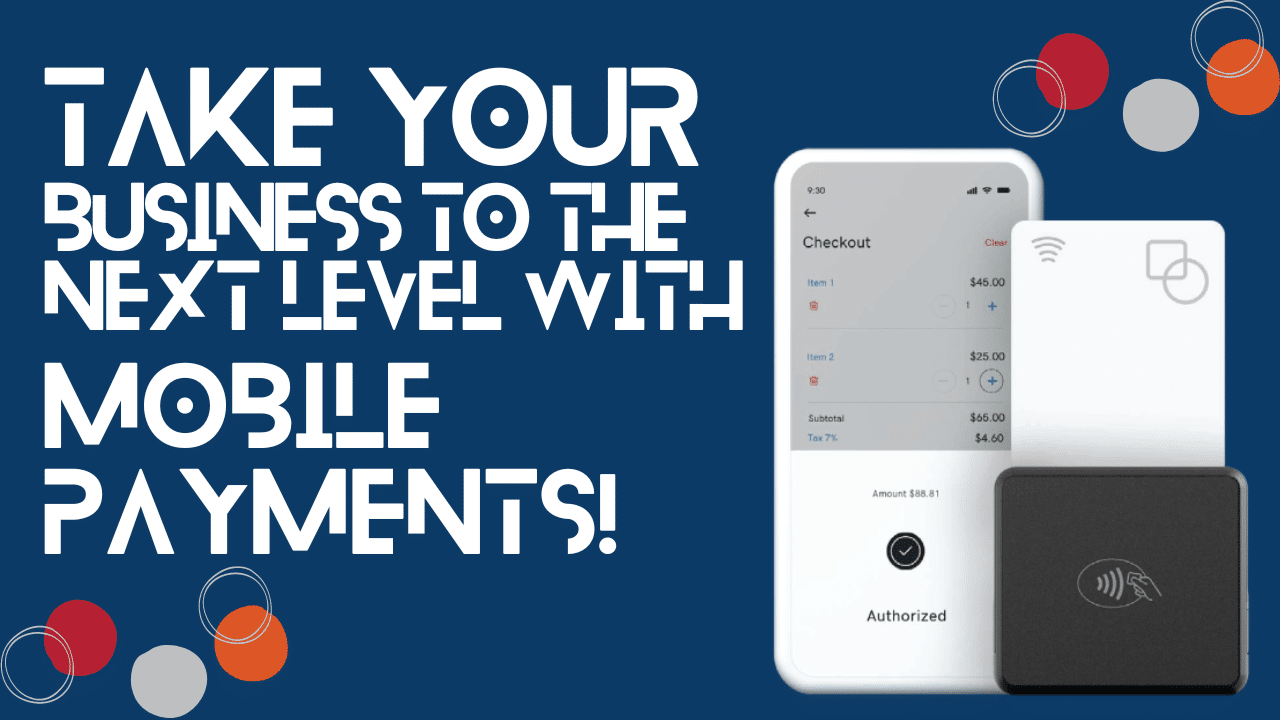 Mobile payment processing 
Mobile payments are the fastest-growing form of payment for business owners, and now it's going to be more accessible than ever, and you get a lot more than just a dongle! It involves using mobile devices such as smartphones and tablets to process payments, accept tap and pay cards, EVM/Chip cards, Apple Pay, and Google Pay or have your customer scan a QR Code and make a payment. This way, your business accepts the most popular methods people want to pay!
Sending a receipt is easy – text or email the receipts to your customers so they have a record of the purchase and your business information.
Accepting payments with mobile payment processing can be a game-changer for businesses looking to streamline their payment processing. With the newest system, you do not even need equipment, or you can add on a Bluetooth device. Mobile payment processing is excellent for any size business on the GO!
Setting up payment processing for a small business is a straightforward process that starts with answering ten questions and then choosing to use the app alone or add on a dongle. Getting approved usually takes 5-10 minutes, and you are ready to accept payments!
For businesses on the go, portable payment systems are a great option. You don't need expensive equipment, and it is excellent for services businesses, food trucks, plumbers, going to fairs, events, pop-up stores, and more!
From the dashboard, you can use invoicing and link your WordPress – WooCommerce Website up with our free eCommerce plugin. By integrating our payment gateway into your website, all your business payments are in one portal, and you can easily track all your different payment acceptance methods. You can even import them into QuickBooks or QuickBooks online.
To get started with mobile payment processing, you only need a few things, a business bank account, a federal tax Id if you have one, or if you are Sole Proprietor, you can use your social security number. Just answer ten questions and link up your bank account; you will be in business and accepting payments!
Ensuring secure payments is critical for any business that accepts payments in person. Our Mobile payment processing solution is secure, and your customers will be delighted to see that you have a professional and safe way to process a payment.
Choosing the correct merchant account and payment provider is crucial for secure payments. We offer simple and easy-to-understand rates and no junk fees, like statement fees, PCI fees, Regulatory fees, or other confusing fees.
Mobile payment processing is an essential tool for businesses that want to accept payments on the go and provide a convenient payment option for their customers. Utilizing our tools allows you to grow your business and look professional, and all your payments will be organized in one place.
At Nationwide Payment Systems, we offer a range of mobile payment processing solutions to help businesses of all sizes accept payments quickly and securely. Our comprehensive payment processing services include credit card processing, online payments, eCommerce, point of sale (POS) systems, ACH processing, and more.
We offer several solutions for mobile payments besides just using the phone, and you can get a machine that has 4G/5G if you want to have a terminal that can perform more functions.
If you want to learn more about our services or try Nationwide Payment Systems for your business' mobile payment processing needs, please visit our website or contact us today.