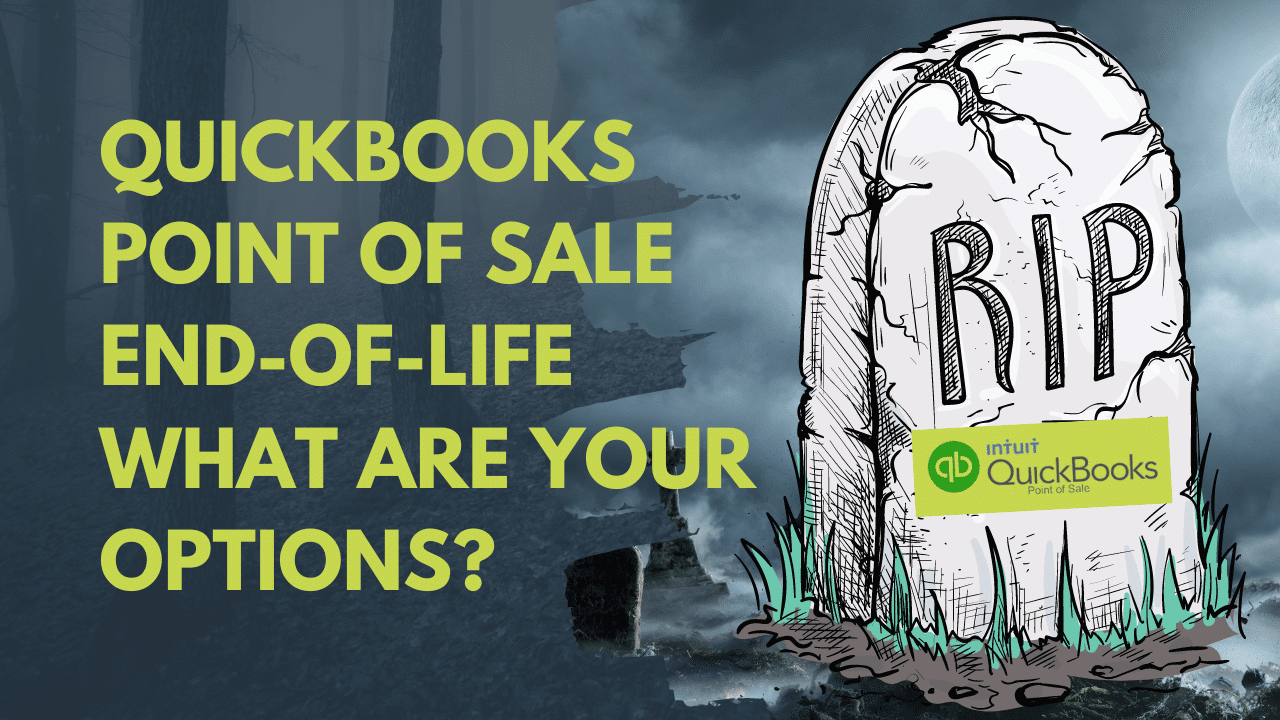 QuickBooks Point of Sale End-Of-Life!
What are your options?
If you are using QuickBooks Point of Sale in your business here is what you need to know.
QuickBooks has announced that as of February 2023, they will not board new customers on QuickBooks Point of sale, and on October 3rd, 2023, they will stop supporting the system altogether. So, it is time to find a new solution for your business!
What should you know about QuickBooks Point of Sale:
No more new customers
Support ends October 3, 2023
Until that time, you can operate as usual
You could still use the system but will no longer be able to process payments.
Other services that are being discontinued as well:
QuickBooks point-of-sale payments, Gift Card Services, Mobile Sync, E-commerce integration, and support plans including live support, phone, email, and chat, along with Vendor look-up service, will all be end-of-life.
What are your options?
It's time for some new technology!
Nationwide Payment Systems offers several options.
You can choose between a cloud-based system for small retail stores.
Also, we have NPS POS that goes up to 8000 items, and this is good for Convenience stores, Liquor Stores, Smoke shops, cigar stores, and other retail.
If you have over 8000 items, we have an upgrade that handles up to 15000 items.
We also have enterprise retail if you are doing $1m plus a month in sales, and that software can work with any size inventory.
Systems that hold a lot of inventory all have onsite servers, so they are fast; if you were using a cloud-based system with heavy inventory, that would slow the system down.
We offer all types of different features and a free consultation.
If you have QuickBooks Point of sale, it is time to upgrade and avoid heartache and rushing.
All systems come with an NPS merchant account, and we offer a 0% option of Dual Pricing where the cash and credit prices are displayed, which is very popular with business owners today.
Also, accept the most popular forms of payment, Apple Pay, Google Pay, Other Wallets, NFC Cards, EMV Card, Chip Cards, and Tap and Pay Cards.
We offer a cloud back end so you can monitor your point of sale wherever you are!
If you are switching from QuickBooks to a new point-of-sale system, mention that to us to get some additional incentives from some of the companies we work with.
At Nationwide Payment Systems, we are your consultants, guiding you to find the best solution for your business type. Since 2001 we have been helping business owners with technology solutions and payment processing!
Are you ready to transition from QuickBooks Point of sale to new technology?
IT'S TIME TO BOOK AN APPOINTMENT FOR YOUR DEMO!  
Visit our website – https://nationwidepaymentsystems.com
Call 866-677-2265
Book an appointment – https://npsbank.bookafy.com/bizdev