Navigating Website Compliance: A Comprehensive Guide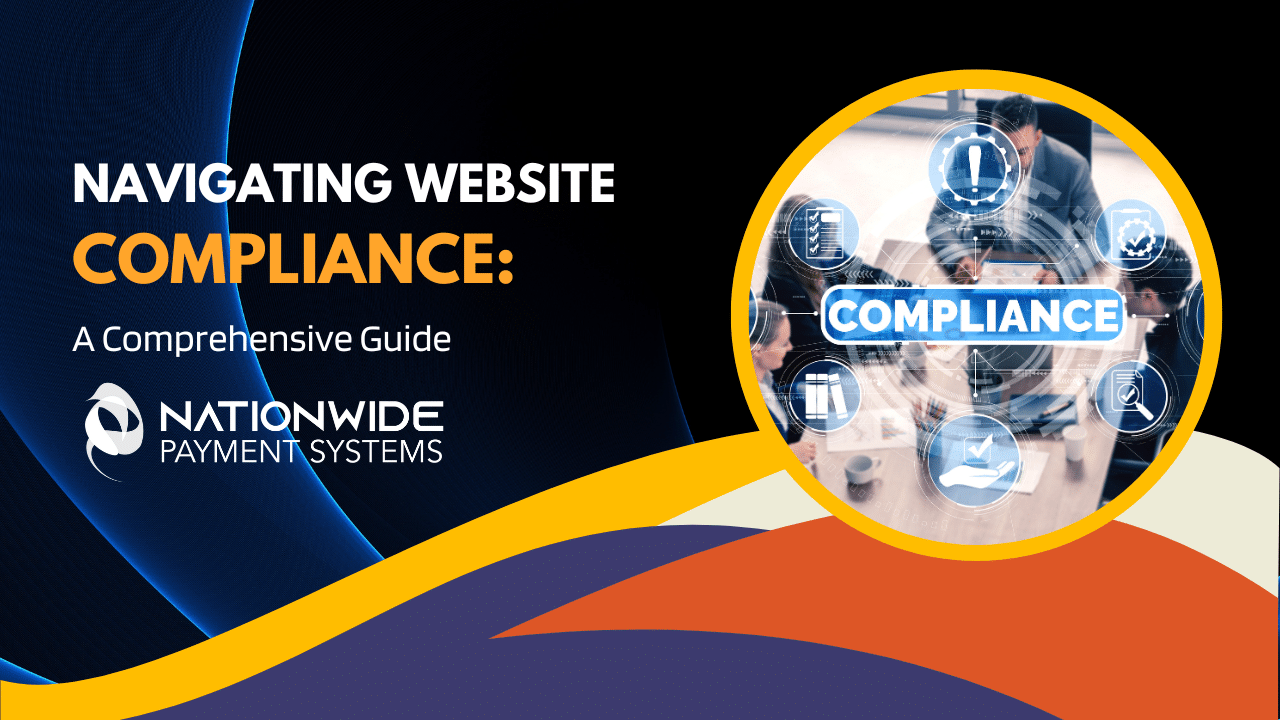 Maintaining website compliance is essential for establishing trust with your customers in the fast-paced online business world. Still, it's also crucial to adhere to industry regulations and card brand rules. Whether you're an e-commerce giant or a small business owner, ensuring your website meets the requirements is essential. In this blog post, we'll delve into the critical components of website compliance and shed light on the various aspects you must consider.
The Fundamental Elements
Business Information in the Footer
One of the primary cornerstones of website compliance involves displaying your business's crucial details in the footer section. Your business name, physical address, phone number, and email address must be visible. These details provide transparency and facilitate accessible communication between you and your customers.
Essential Policies
To meet card brand rules, your website must house several vital policies in the footer:
Terms and Conditions: This document outlines the legal agreement between your business and your customers. It covers user behavior, intellectual property rights, and liability disclaimers.
Privacy Policy: A crucial aspect of modern online business, the privacy policy informs visitors how their data will be collected, used, and protected.
Return Policy: Detailing your return and exchange procedures helps manage customer expectations and minimizes disputes.
Refund Policy: Similar to the return policy, a well-defined refund policy enhances transparency and builds customer trust.
Checkout Page Compliance
On the checkout page, a significant compliance feature is the inclusion of a checkbox that reads:
[ ] I have read and agree to the website's terms and conditions. *
This checkbox should be linked to your terms and conditions, allowing customers to acknowledge their understanding and acceptance of your business's policies before finalizing their purchases.
Industry-Specific Compliance Requirements
Selling Smoking Products
An essential compliance aspect for websites selling smoking products is including a nicotine disclosure in the footer. This disclosure reinforces the potential risks of smoking and provides consumers with vital information.
CBD and Hemp Products
If your website offers CBD and hemp products, showcasing Certificates of Analysis (COAs) for your products is critical. Additionally, you must state that all products contain 0.3% THC or less and are derived from hemp. These measures help establish transparency and provide customers with accurate information about the products they're considering.
Nutra Products
Websites retailing nutritional products must adhere to specific compliance standards:
FDA Disclosure: Nutra products need to carry a clear FDA disclosure stating that they have not been tested or evaluated by the FDA. This disclaimer emphasizes the unregulated nature of such products.
Avoid Promises of Cure: Any claims about curing ailments or health conditions should be avoided. Such promises can mislead customers and potentially run afoul of regulations.
Benefits of Website Compliance
Ensuring your website is compliant with the above guidelines offers several advantages:
Trust and Credibility: A compliant website demonstrates transparency and professionalism, building trust with your audience.
Legal Protection: Following regulations and card brand rules protects your business from potential legal issues.
Enhanced Customer Experience: Clearly outlined policies and transparent information improve the customer experience, leading to higher satisfaction levels.
Website compliance is a multifaceted endeavor beyond adhering to card brand rules. You can create a trustworthy online presence by including necessary business details, essential policies, and industry-specific requirements. Maintaining compliance safeguards your business and ensures a positive customer experience. So, whether you're selling smoking products, CBD goods, or nutra products, weaving these compliance elements into your website's fabric is crucial to success in the digital landscape. Also, any product requiring the purchaser to be over 18 or 21 must have some age verification on the website. And there could also be states where you can not ship your products. All these compliance elements on your site will help you get approved much faster!