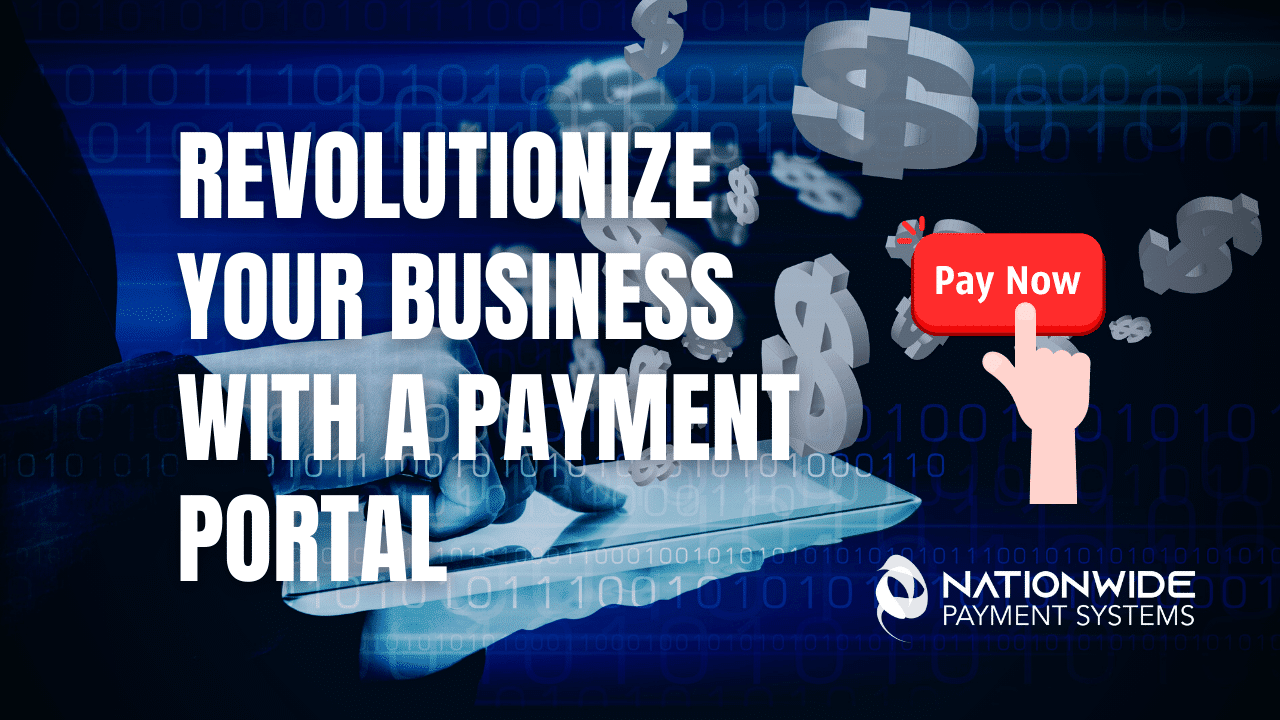 Top 8 reasons your businesses should have a payment portal so customers can pay invoices by check/ACH or credit card.  
Is it time your B2B, B2G Company got the latest technology and got paid faster and easier with technology that is easy to use?
Increased convenience: A portal allows customers to pay invoices on schedule rather than waiting for traditional mail or in-person payment options. In today's world, you need to be able to collect money 24-7, save on labor and take the most popular payments that businesses want to pay you with. 

Improved cash flow: Electronic payments, such as ACH and credit card payments, can be processed more quickly than paper checks, leading to faster receipt of payment. The check in the mail is not the most effective way to collect money, it takes a long time, and you have to make trips to the bank and also wait to find out if the check is good, check fraud is also on the rise and this gives your customers a secure place to make a payment they can trust.

Reduced administrative costs: A portal eliminates the need for manual data entry and check deposits, reducing administrative expenses for the business. Customers do not have to call up and wait on hold, and it also reduces data entry errors. Make it easy for your accountant or bookkeeper to keep track of payments with our portal and reporting tools. 

Increased security: A portal allows for secure online payments, reducing the risk of fraud and unauthorized transactions. Our Hosted solution reduces your PCI compliance and keeps your expenses out of scope, and no data is collected on your website. Employees cannot access complete card or bank data; everything is encrypted. 

Better record keeping: A portal can provide detailed transaction records, making tracking payments and reconciling accounts easier. You can quickly look up your customer's payments even if they paid with multiple credit cards and more than one bank account; the records are organized. 

Better customer retention: A portal can help improve customer retention by providing a convenient and efficient payment experience. Many business owners need more time to write a check, mail it or call in a credit card number, enabling the company or person who owes you money to pay you 24-7. 

Cost-effective: A portal can be a cost-effective solution for businesses, eliminating the need for expensive equipment and software. One client we showed this to a couple of years ago was not interested, but then he saw someone else using it and looked at it again. When we did the set up-, he said to us – wow, that's it; I thought it would be more complicated. They also do a lot of B2b and B2G business, and those people appreciated that they instituted the payment portal. They are happier than ever and getting more business from big companies. 

Scalability: A portal can quickly scale to accommodate the needs of growing businesses, making it a flexible solution for businesses of any size. 
This solution is suitable for any business type that sends out invoices, Attorneys, Accountants, CPAs, Construction Companies, Products, Services, Plumbing, Supply Chain, B2B Sellers, and Government – they require it in many cases!
Setting up a payment portal for your business is easy, and there are several ways to do it, which we can demo for your business.
The software is in the cloud and can be used in many different ways; some of the features besides the Payment Portals are: 
Quick Pay Links

Recurring Billing, Weekly, Bi-Weekly, Monthly, Quarterly, Semi-Annual, and Annual options!

Accept all major credit and debit cards, which also work in person, over the phone, or online – you can link up every payment you accept into the software.

Works with ApplePay, and GooglePay in person or online.

Lower your overall payment acceptance by adding on ACH – (e-check).

Text or Email a payment request, and you can have a tip button.

Our software supports "Surcharging" and "Cash Discount" Many companies will charge a small fee of 1-2-3% for accepting a credit card and allow customers to pay by ACH/E-Check for free.

And more…
This is an excellent strategy for your business to lower your cost of acceptance. The check is in the mail, and waiting to get paid in the current economy makes no sense. You should not be loaning your customers money – if they want to "Float," let them float it on their credit card.
Electronic payments are more affordable than servicing a line of credit, and interest rates will keep going up. 
It's time to book an appointment for your DEMO!  
Visit our website – https://nationwidepaymentsystems.com
Call 866-677-2265
Book an appointment – https://npsbank.bookafy.com/bizdev