Streamline Your Tobacco Sales with Automated Scan Data Reporting and Payment Systems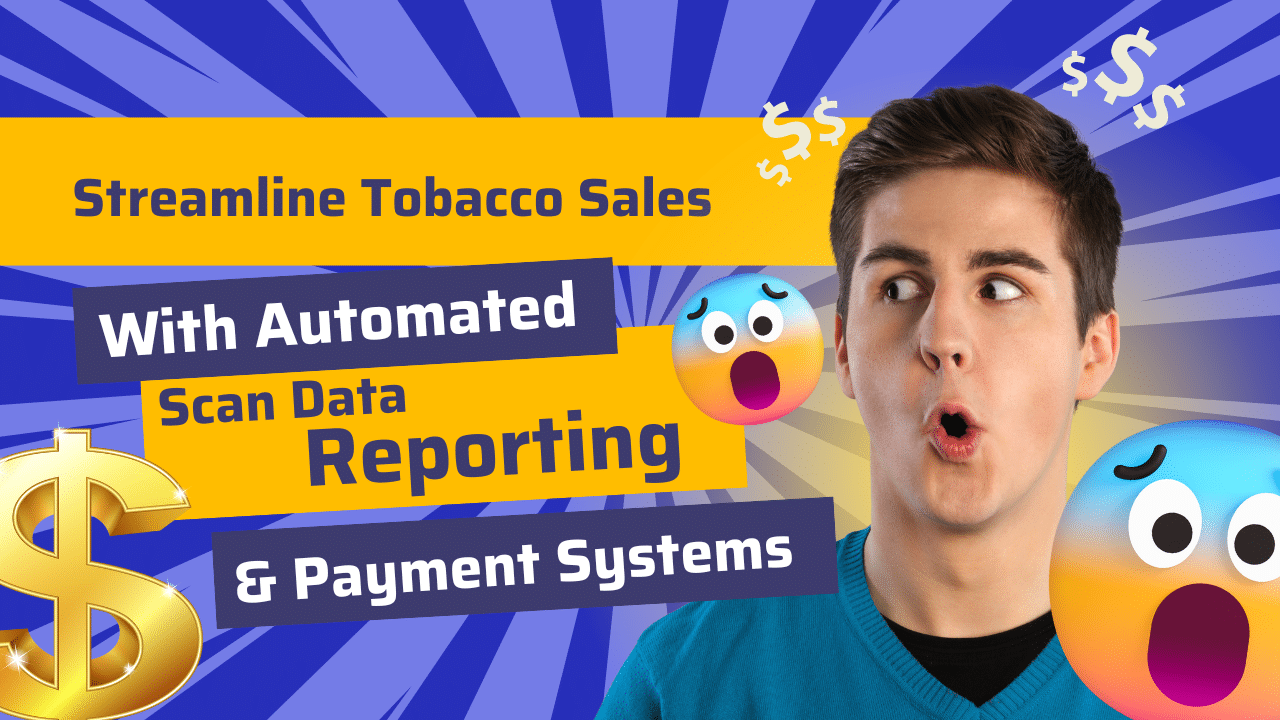 In the world of convenience stores, managing tobacco sales and staying compliant with regulations can be a daunting task. However, with the advent of advanced Point-of-Sale (POS) systems, the process has become remarkably more efficient and hassle-free. One such innovation revolutionizing how businesses handle tobacco sales is the integration of tobacco scan data reporting with nationwide payment systems. This powerful combination ensures regulatory compliance and opens up a stream of revenue and promotional opportunities for convenience store owners.
Tobacco Reporting Made Easy
Gone are the days of manual paperwork and complicated reporting procedures for tobacco sales. The latest POS systems offer comprehensive tobacco reporting capabilities that cater to businesses dealing with cigarette sales. These systems are designed to simplify the reporting process while ensuring strict adherence to regulations.
For convenience store owners dealing with tobacco sales from manufacturers like Altria and R.J. Reynolds, the integration of scan data reporting becomes invaluable. This feature allows businesses to effortlessly submit their scan data, enabling them to maintain compliance and avoid potential penalties.
Effortless Revenue Generation
Imagine a scenario where you do not have to lift a finger to receive payment for your tobacco sales. This has become a reality with the integration of nationwide payment systems into your POS. Tobacco manufacturers partner with convenience stores to incentivize automated scan data reporting. You can expect to receive payments directly from tobacco manufacturers each month based on your tobacco sales data. This eliminates the manual effort of invoicing and payment collection and ensures a steady stream of revenue for your business.
Unlock Promotions and Incentives
In addition to the seamless payment process, automated scan data reporting offers an exciting opportunity for convenience store owners: buydown promotions. You become eligible for exclusive promotions from tobacco manufacturers as you consistently provide accurate sales data through the POS system. These promotions can include discounts, special offers, and other incentives to boost your profitability and customer loyalty.
Maximize Your Returns
The benefits continue beyond there. By actively participating in the automated scan data reporting process, you can earn up to 10 cents per carton based on your sales volume. This means that not only does the system simplify your reporting and payment processes, but it can also help offset the costs of the software itself. It's a win-win situation where your business gains financial rewards while streamlining operations.
In conclusion, integrating tobacco scan data reporting and nationwide payment systems into your convenience store's POS is a game-changer. Say goodbye to manual reporting hassles and hello to effortless compliance, revenue generation, and promotional opportunities. With these innovations, you can focus more on serving customers and growing your business. At the same time, the system takes care of the rest. Embrace the future of convenience store management and watch your profitability soar.