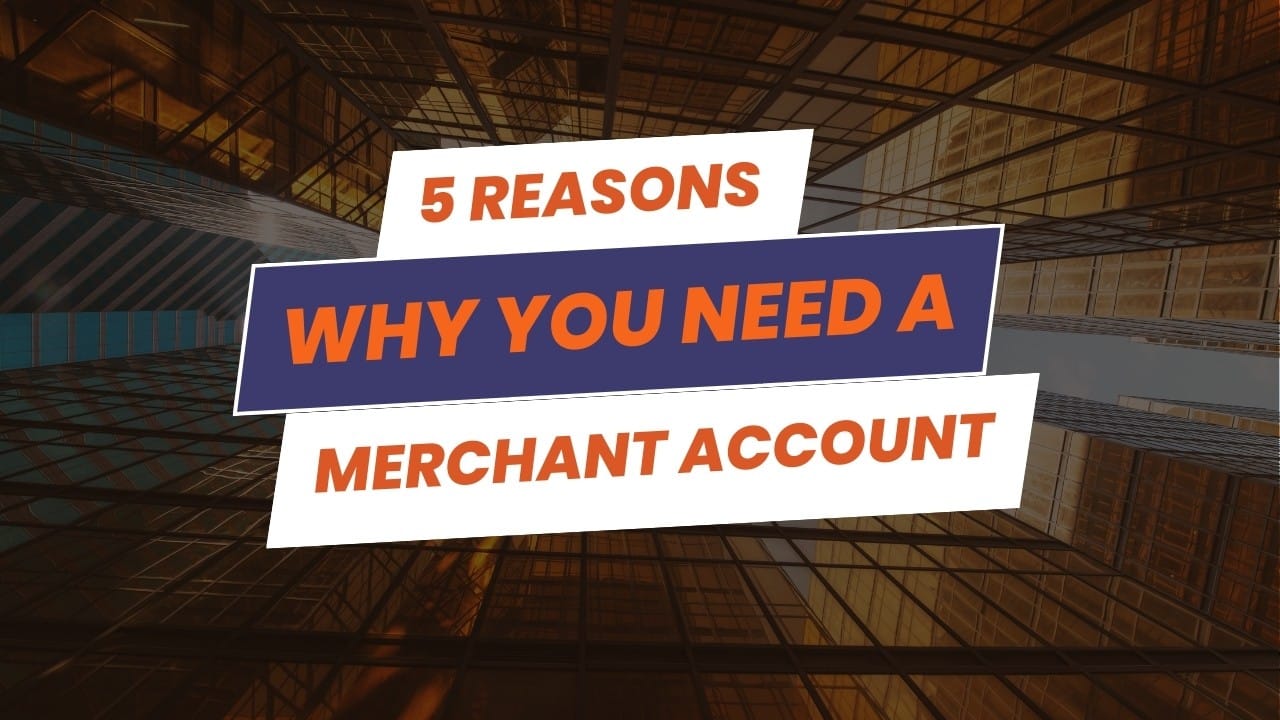 Five Reasons You Need a Merchant Account for Your Business
With ever-changing technology and the way customers want to pay and how they want to buy, consumer buying habits are changing. Today, customers do not use cash or checks to make purchases. Most consumers use credit or debit cards for face-to-face or internet purchases. A merchant account enables a business to receive payments in various ways. Most companies getting into Omni Commerce have a brick-and-mortar location and a website to do commerce.
A merchant account serves as a bank account for a business to help manage payment processing with credit and debit cards. It is an excellent way to improve business security and manage credit card processing. Five of the significant benefits include the following.
Avoiding Bad Checks
Electronic modes of payment and a merchant account exempt a business from the troubles and costs associated with checks that bounce. A company receives payment for goods and services using major credit and debit cards, and there is no need to accept paper checks.
A reliable merchant account, such as that offered by Nationwide Payment Systems, takes business anywhere a merchant wants to go, provides business invoicing solutions, and sets up payment reminders and online payments. Smart Terminal options, Point of Sale Software, or Mobile Payments exist.
Customer Satisfaction
Consumers want to enjoy flexibility and convenience. Providing clients with various payment options gives them control over how money is spent. You can cater to clients with different payment mode preferences. It ensures customers are content with the freedom and flexibility they desire. Businesses want to take payments like Apple Pay, Google Pay, Tap, and Pay along with EMV cards.
Enhanced Security
To ensure customers return, you must keep their money and financial data safe. Research shows 50 percent of online consumers fear credit card data theft. With strict security guidelines and the high security associated with a merchant account, you can be confident all financial data is secure. The procedures and safety make customers feel safe and secure when buying from an online store.
A merchant account protects cardholders who support a business if their Payment Service Provider (PSP) adheres to measures implemented by the Payment Card Industry (PCI) Data Security Standard (DSS). A PSP utilizes innovative financial technology to prevent fraudulent activities and online hackers while ensuring customers' credit card information is protected in payment processing.
Money Management Improvement
The Omni Channel Solution enables businesses using Smart Terminals, Invoicing, and eCommerce payment processing to manage and organize cash flow efficiently. They get detailed monthly statements, including transactions, payment modes, etc. There is no challenge to tracking payment history.
Wrap-Up
Opening an Omni Channel, Omni Commerce, or Complete Payment Processing System is beneficial regardless of a company's industry or size. It helps acquire customers and manage transactions. Shoppers use a credit or debit card or pay with the most popular payment types.