Nationwide Payment Systems: Your Trusted Partner in High Risk Payment Processing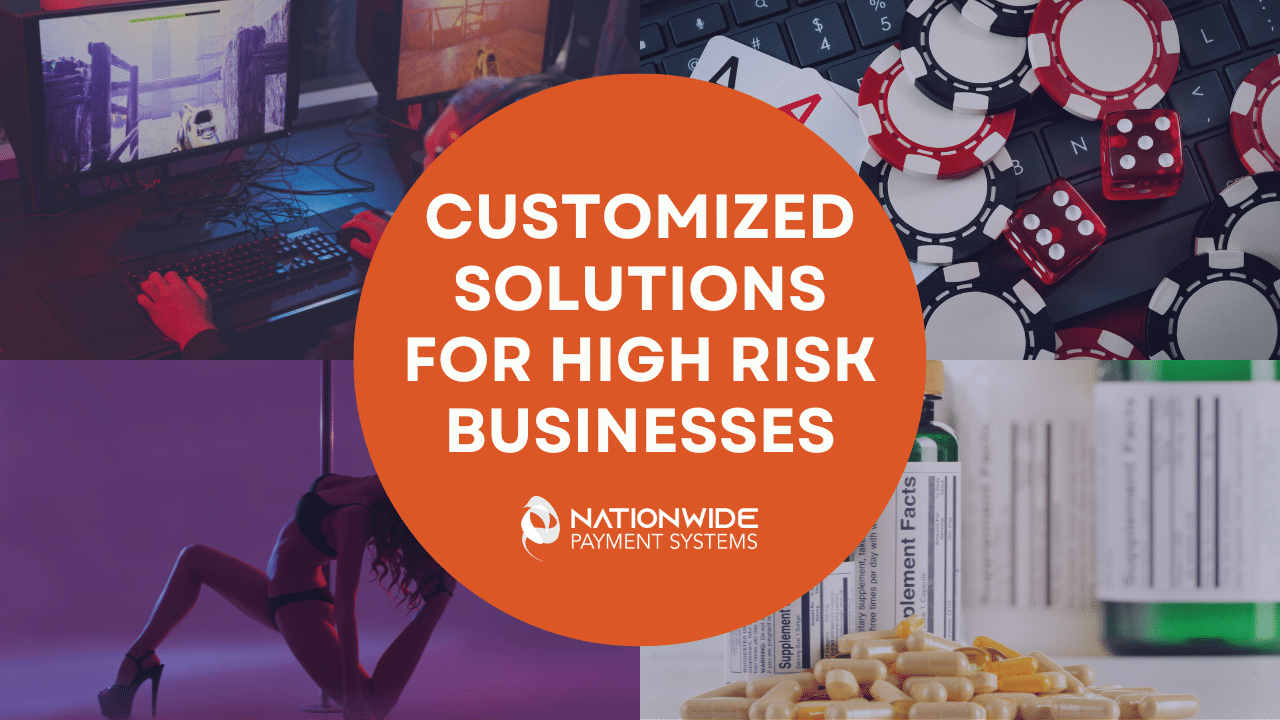 Welcome to Nationwide Payment Systems, your premier destination for high-risk payment processing solutions. In an ever-evolving digital landscape, businesses must have a reliable payment processing partner that understands and caters to the unique needs of high-risk industries. At Nationwide Payment Systems, we specialize in providing tailored payment solutions, ensuring seamless transactions, and safeguarding your business from potential risks. 
Understanding High-Risk Payment Processing 
Defining High-Risk Industries 
High-risk industries encompass various businesses, from online gaming platforms to adult entertainment websites. These industries typically face elevated chargebacks, legal complexities, or regulatory scrutiny. We have the expertise and technology at Nationwide Payment Systems to navigate these challenges effectively. 
Mitigating Chargeback Risks 
Chargebacks can be a significant concern for high-risk businesses, leading to financial losses and potential merchant account closures. Our advanced chargeback mitigation strategies employ cutting-edge technology to monitor and prevent chargebacks, safeguarding your revenue streams. 
Tailored Solutions for Your Industry 
Online Gaming and Gambling 
For online gaming and gambling platforms, reliability and security are paramount. Our state-of-the-art payment gateways and fraud prevention tools ensure a seamless gaming experience for your customers while safeguarding your business from fraudulent activities. 
Adult Entertainment 
In the adult entertainment industry, discretion and secure transactions are essential. Nationwide Payment Systems offers discreet billing solutions and robust security measures to protect your business and customers. 
Nutraceuticals and Supplements 
Navigating the complex regulatory landscape of nutraceuticals and supplements requires a knowledgeable payment processing partner. Our compliance experts work closely with businesses in this industry to ensure seamless transactions while adhering to all relevant regulations. 
Other industries we support: Vape, CBD, Hemp, Cigars, Web Design, Digital Marketing, Firearms, Ammunition, Adult Clubs, Adult Toys, Nutra Products, Supplements, Vitamins, HGH, Telemedicine, Online Pharmacy, Travel, MLM, Document Preparation and more don't worry if you do not see your industry listed just book a call and we can discuss your business needs.  
The Nationwide Payment Systems Advantage 
Cutting-Edge Technology 
Our industry-leading payment processing technology is designed to optimize transaction speed and security, giving you a competitive edge in the market. 
24/7 Customer Support 
At Nationwide Payment Systems, we prioritize customer satisfaction. Our dedicated support team is available around the clock to address any concerns or inquiries. 
Seamless Integration 
Integrating our payment solutions into your existing platform is a hassle-free process. Our technical experts work closely with your team to ensure a seamless transition. 
Choosing the right payment processing partner is critical for any high-risk business. At Nationwide Payment Systems, we combine expertise, technology, and personalized solutions to empower your business and mitigate potential risks. Contact us today to learn more about how we can elevate your payment processing experience. 
Elevate your payment processing experience with Nationwide Payment Systems! Book an appointment to get your free high-risk consultation today!