Boost Your Adult Business with Seamless Payment Solutions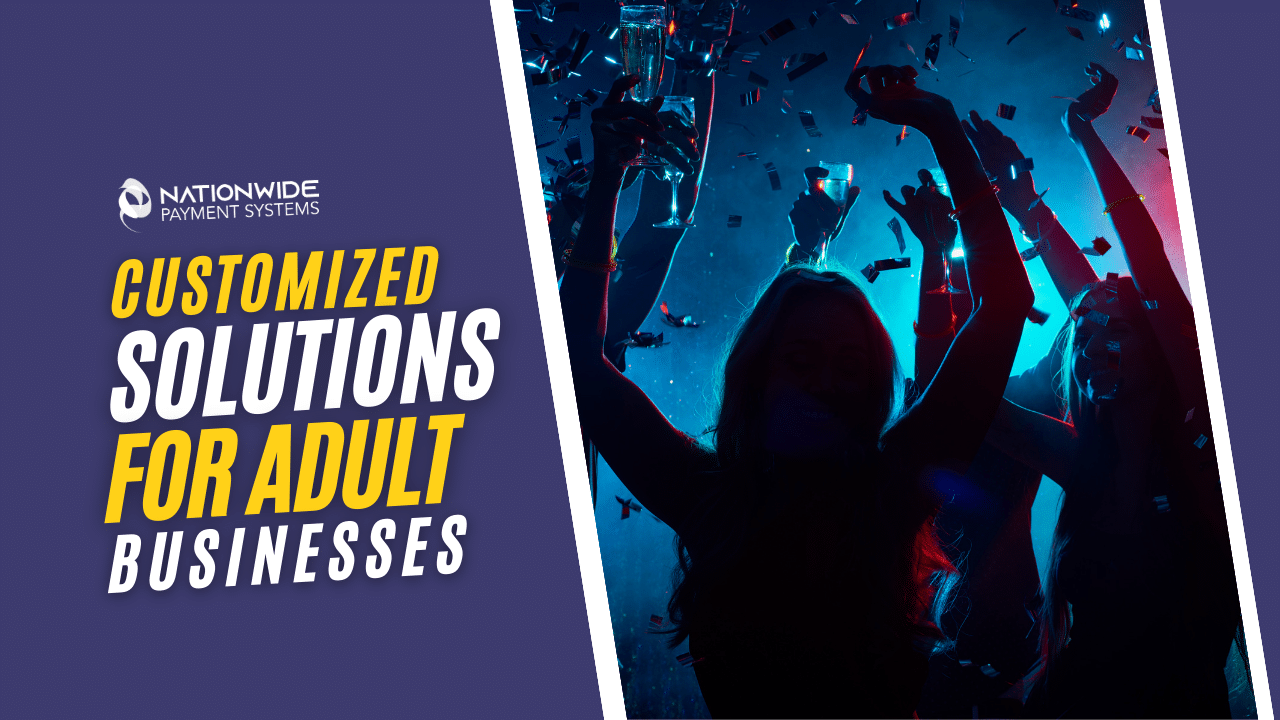 In an era where the adult industry is thriving and evolving, efficient and secure adult industry payment processing is paramount. At Nationwide Payment Systems, we understand the unique needs of businesses in this sector. With our tailored solutions and cutting-edge technology, we're redefining how adult industry transactions are conducted.
The adult industry presents distinctive challenges when it comes to payment processing. Traditional financial institutions often shy away from this sector due to its perceived high risk. This has led to businesses needing help finding reliable payment partners. At Nationwide Payment Systems, we recognize these challenges and have developed specialized solutions.
Customized Solutions For Adult Industry Payment Processing
We understand the importance of discretion in the adult industry. Our state-of-the-art adult industry payment processing systems ensure sensitive information is handled with the utmost confidentiality. Advanced encryption protocols safeguard transactions, providing peace of mind for businesses and their clientele.
High-Risk Merchant Accounts
For
Adult Industry Payment Processing
Nationwide Payment Systems specializes in providing high-risk merchant accounts. Every legitimate business deserves the opportunity to thrive, regardless of industry. Our underwriting process is designed to assess risk accurately, allowing us to offer competitive rates and terms.
Customizable Adult Industry Payment Processing Gateways
We recognize that no two adult businesses are alike. That's why we offer customizable adult industry payment processing gateways that can be tailored to fit specific needs. Our versatile platform handles everything, whether subscription-based services, live-streaming videos, creator platforms, one-time purchases, or digital downloads.
Compliance and Regulation Expertise
Navigating the regulatory landscape of the adult industry can be challenging. Our team is well-versed in this sector's legal requirements and compliance standards. We work closely with businesses to ensure they meet all necessary guidelines, reducing the risk of interruptions in adult industry payment processing. We are aware of the new rules on adult businesses that have been put in place by Card Brands, and we work with your business to ensure that you meet and or exceed the standards and not just get processing but also stay processing. We work with multiple banks and processors who have been in the adult industry for decades, and they understand your business. 
The Nationwide Payment Systems Advantage
With years of experience in the payment processing industry, Nationwide Payment Systems deeply understands the adult sector. Our expertise allows us to provide tailored solutions adult industry payment processing that truly meet the needs of businesses in this space.
Dedicated Support
We believe in providing unparalleled support to our clients. Our team is available around the clock to address any questions or concerns. We understand that seamless payment processing is critical to your business's success, and we're here to ensure everything runs smoothly.
Technological Innovation
Staying at the forefront of technology is a priority for us. We continuously invest in the latest advancements so we can offer our clients the most secure, efficient, and reliable payment processing solutions.
Nationwide Payment Systems is not just a payment processor; we're a strategic partner dedicated to the success of your adult industry business. With our specialized solutions, industry expertise, and unwavering commitment to compliance, we're poised to elevate your payment processing experience. Contact us today and experience the Nationwide Payment Systems Advantage firsthand.