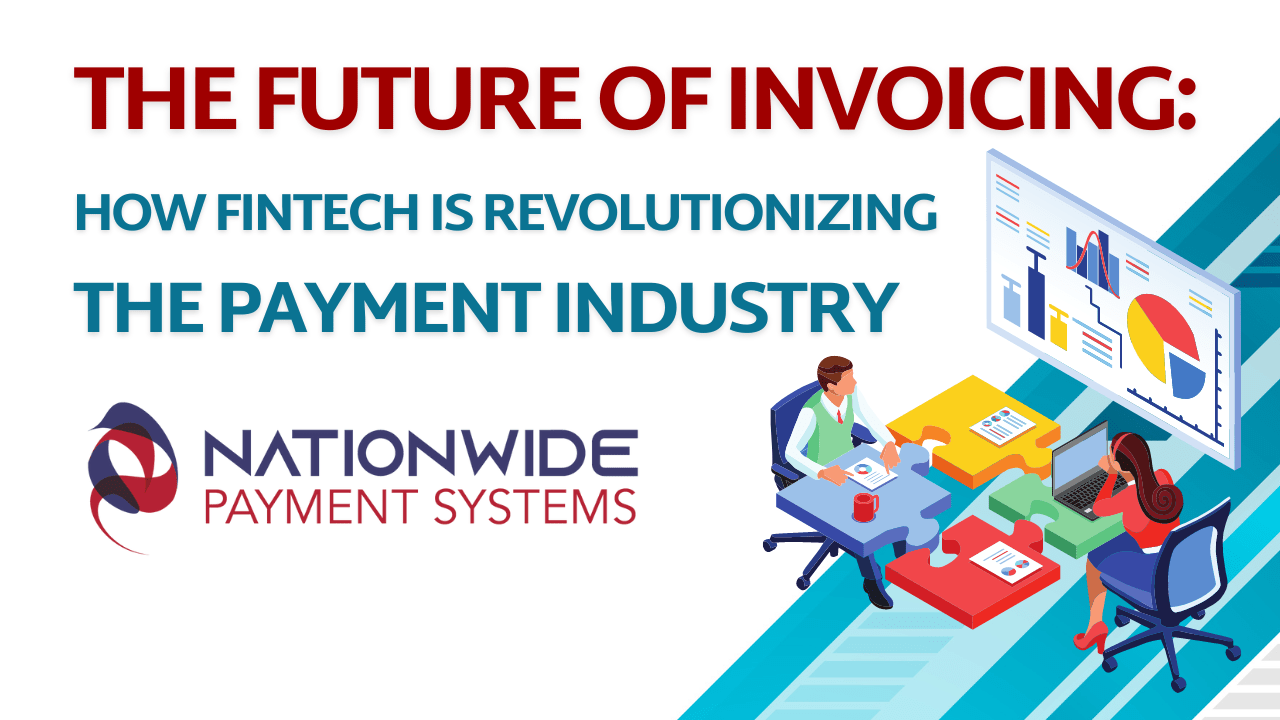 The Future of Invoicing: How financial Technology is Revolutionizing the Payment Industry
Business Operations, Payments, Invoicing, and Accounting.
How do you bill?

How do you collect money?

How do you do your accounting?
What is the best option for you to do your billing?
There are many tools you can use:
Virtual Terminal

Payment Links

Payment requests

Invoicing

Invoicing linked back to your accounting software – we can link to QuickBooks, FreshBooks, or Xero.

You might also use a credit card machine or use your mobile phone with or without a device.
Which workflow do you use?
Collect upon Invoicing?

You send out the invoice and you get paid before shipping or delivery.

Collect upon Delivery?

You might need a mobile device so you can get paid right away.

Do you offer credit terms to your customers?
In today's economy do you really want to be the bank for your customers – this needs to be examined and you should take a look at your cash flow and also evaluate if customers are keeping to the terms. 10 days Is not 30 days etc.
Down Payments? Or Deposits?
Does your business require you to take a down payment and payments are made later, maybe you need software that can do recurring transactions or the ability to send out a payment link.
Retainer fees?
Many law offices, CPA and some other businesses need to collect a retainer – when you have a merchant account – usually deposits for these go into one account and the fees come out of another account due to laws for those business types or operational issues.
What should be on every invoice?
Your company name, address, phone number, and email

Invoice Number, so you can keep track of your invoices

Name of the customer/business, their address, phone, and email

Description of the items and services, quantity, prices, and the total amount due

Sales tax if applicable

Terms – due date

Link to pay so you do not have to wait for a check in the mail
What other things need to be considered?
Are you going to take Credit cards or do you need to take electronic checks otherwise known as ACH.
Accepting ACH/e-checks can lower your overall cost of payment acceptance.
Technology is the great equalizer!
Selecting the right technology can save you time and money and that is the #1 reason to work with Nationwide Payment Systems, we have 22 plus years of experience in dealing with payments and putting together a tech stack that is going to work for your business today and in the future and help you grow your company.
Once you have created an invoice, you can now send it to your customer via email using your software!
We can help you get a merchant account and the technology needed, We can narrow down the provider and technology stack and narrow the options so we can build you something to meet your specific needs.
Here are some considerations:
What type of business do you have?

What products and or services do you offer?

What is your average transaction size and monthly volume?

What payment methods would you like to accept? Credit Cards? ACH?

Are you using any software now that we need to work with?

Do you want to add a surcharge and pass a fee to your customers?
Are you looking for a hassle-free way to accept payments for your business and use the best technology solution? Look no further! With Nationwide Payment Systems we offer 24-7 support. Transparent pricing structures. Don't wait any longer to streamline your invoicing, billing and payment processing. Sign up now or book an appointment.