payment consulting services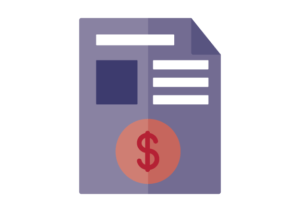 Nationwide Payment Systems bring 20 plus years of payment experience and direct relationships with payment processors, banks, gateways, and fintech companies to the table. We work with merchants on Domestic solutions and Global solutions so you can process internationally. International merchant accounts will be the norm soon – it can be part of your business plan now.
We provide you with knowledge, research, and first hand-hand experience in the industry. Instead of calling ten companies, you can engage with Nationwide Payment Systems and our Payment Advisory Services for your next project. We do pre-screening and pre-underwriting to get you into a solid relationship that will work for your business type.
Nationwide Payment Systems offers consulting services to merchants. Banks, software companies, ISV's, SaaS companies, emerging markets, retail, e-commerce, high-risk, cryptocurrency, NFT, Web3, Metaverse companies, and more. We launched The Payment Advisory Board, and we have gathered many experts who can assist merchants in obtaining processing, setting up a PayFac or Hybrid Payfac program, and more. We work with domestic merchants and international merchants. We also have partners that are industry expert attorneys, accountants, and other professionals who can assist your business. We work with merchants on selecting hardware, software, gateways and looking at alternative payment options.
Payment consulting Services
Point of Sale Selection: Looking at different hardware solutions and helping you decide what will work best for your business and scale with your business.
Reg 5A: We help companies who want to accept credit cards for all types of investments – we have assisted many companies in getting this set up so they can sell stock and use credit cards, ACH, Cryptocurrency to help them raise money.
Niche or new business types: There are many new businesses that banks are unfamiliar with, and we help merchants who need to get processing and find a bank willing to learn about a new company so that you have a quality and solid processing relationship. Some examples of new businesses are marketplaces, cryptocurrency, NFT, NFT marketplaces, Web3, Metaverse, and more.
Subscription/SaaS/Recurring Billing: Subscription-based services, Saas, and recurring billing are a growing trend with businesses of all types, and we can help you get this set up, assist with compliance and explain how to reduce the risk of chargebacks. We can set you up with a Credit card and ACH for your merchant account to give your clients options and reduce costs.
Emerging Markets: We specialize in consulting merchants on how to qualify for the best rates for Interchange and your business type. Many businesses have special rates and programs that can lower your Interchange expense.
High volume – High Ticket: Not every processor is ready to deal with these merchants outside of the retail – restaurant spaces. We work with many providers who handle these types of merchants, and we find them homes – without paying high-risk rates.
High-Risk: No matter what your category is, there is always a bank or processor processing for the space – we have a saying if it's legal, someone is processing as long as your business is compliant.
Education: We always believe in educating our clients about the risk, compliance, and avoiding losing their processing.
Level 2 – Level 3 B2B Processing: When your business is processing business cards, it is essential to know that you are processing cards correctly to qualify for the lowest Interchange fees. Running software that can process Level 2 – business cards and Level 3 Corporate Cards is a must.
Global Processing: If you are a USA merchant and want to sell and accept payments in multi-currency, we can assist you in getting that set up and keeping your international customers happy. We have several programs to help you start processing payments globally. To learn more about these programs, get in touch for your no-obligation consultation and speak to a payment expert.
Contact one of our payment specialists and we will set up a no-obligation appointment to talk about your business needs.