Optimize Your Business Payment Collection using Payment Links!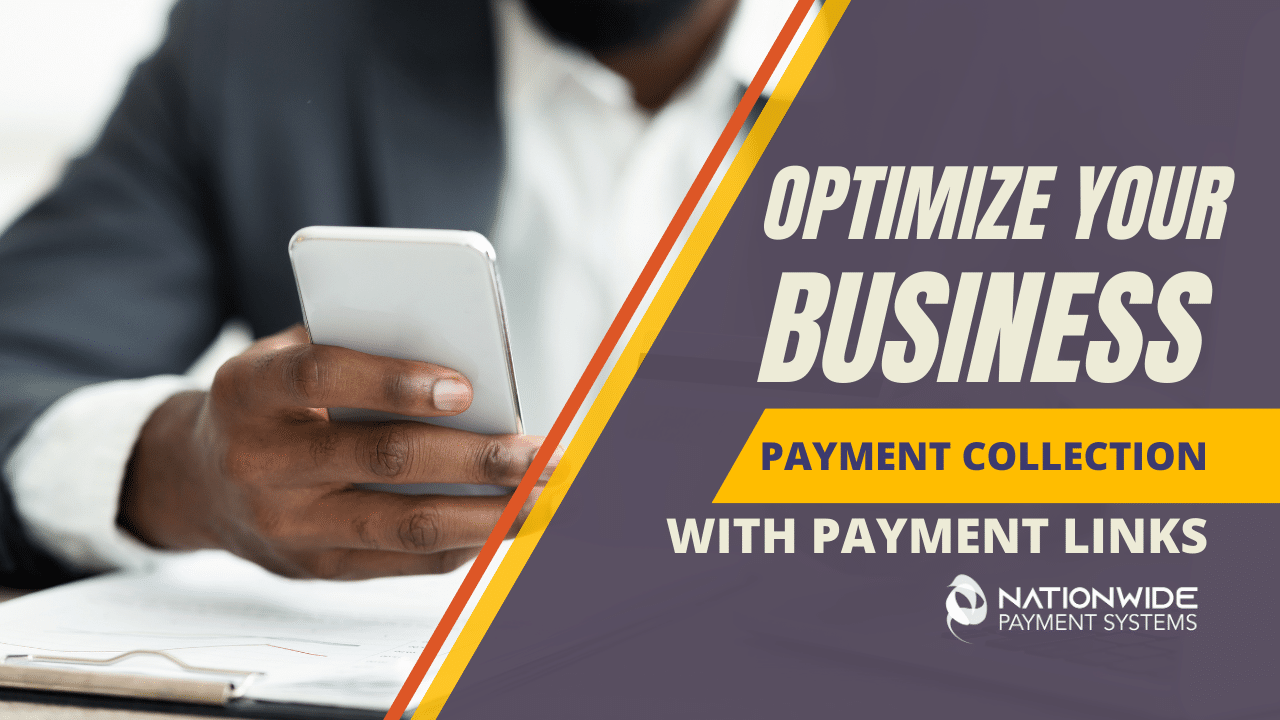 Optimize Your Business Payment Collection using the Nationwide Payment Systems Payment Platform and one of our features, NPS Payment Links!
No Coding Required! 
Late payments, a persistent headache for over 90% of businesses, stem from various factors such as cumbersome paper-based procedures, overwhelmed finance teams, and the bewildering labyrinth of payment intricacies. This predicament can lead to delayed payments or even the dreaded specter of bad debt looming over your business.
However, there's a beacon of technological light that businesses can harness to navigate these treacherous waters and emerge victorious – introducing Nationwide Payment Systems Payment Links.
Revolutionize Your Customer's Payment Experience using Nationwide Payment Systems Payment Links, part of our Nationwide Payment Systems Payments Platform customized for each business. 
Nationwide Payment Systems Payment Links are a guiding light for businesses seeking to streamline their payment collection process, supercharge efficiency, and elevate customer satisfaction.
The Power of

Nationwide Payment Systems

Payment Links Unleashed
With the aid of NPS Payment Links, businesses can seamlessly dispatch electronic invoices via email or SMS. These invoices usher customers into a tailor-made online payment portal adorned with your brand's identity, wherein they can effortlessly input their payment details and execute transactions. The beauty lies in that this payment information harmoniously syncs with your financial ledger, ensuring accurate and hassle-free reconciliation.
The

Nationwide Payment Systems

Payment Link Advantage for Your Business
Three Reasons to Embrace Payment Links:
Swift Path to Revenue Acceleration
Sluggish payment procedures have been a historical impediment to maintaining a robust cash flow and nurturing business growth. An array of stumbling blocks, including archaic paper checks, manual reconciliation of invoices, customer memory lapses, and overlooked invoices, conspire to delay payments.
Nationwide Payment Systems Payment Platform dashes through these hurdles by enabling businesses to promptly solicit payments via SMS or email. The result? Customers can effectuate payments instantaneously through their preferred method, and this data seamlessly converges with your ledger, eradicating discrepancies. They can pay by Credit Card or by ACH. 
Efficiency Redefined in the Back-Office Realm
The automated marvel of the NPS Payments Platform can usher in a staggering 60% improvement in business efficiency. Payments materialize within your ledger, their alignment with invoices a symphony of automation. This liberates your workforce from the monotony of data entry and payment verification, transforming it into a swift and seamless endeavor. Customers, in turn, relish the ease of making payments via credit cards or ACH through a solitary link. Most captivatingly, your accounts receivable team's sole task is to send out the Nationwide Payment Systems Payment links to customers, making it easy for them to pay your business 24-7, opening the gateway to a seamless revenue stream.
Elevate the Customer Experience
Friction-laden payment journeys often culminate in abandoned transactions, tardy payments, and disgruntled customers. Triggers for such friction encompass unwarranted redirections to external payment gateways, unfamiliar payment portals, lack of payment choices, and the remnants of paper invoices.
Customers traverse the payment landscape with unparalleled ease when email or SMS-based payment portals converge with an embedded, hassle-free payment experience. This enriching encounter propels your cash flow and creates a glowing imprint of your brand in the customer's mind.
Embark on Your Journey Today
If your business is ensnared within the web of late payments, it's time to broaden your horizons with Payment Links from Nationwide Payment Systems. 
Are you ready to get a demo and learn how to get paid 24-7?
Are you poised to revolutionize your payment landscape? Secure a consultation with our team today and unveil how you can metamorphose your payment journey into an enviable competitive edge.