Personalized Payment Solutions
ACCEPT PAYMENTS ONLINE AND IN-PERSON FASTER. EASIER. SMARTER.
Nationwide Payment Systems has been in business since 2001. Providing merchant services, software, and fintech solutions to businesses globally.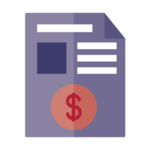 Pay 0% for credit card processing with our cash discount program. Available in all 50 states. All industries accepted.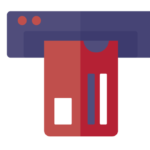 Providing Cash Management and Armored Car Services for high-volume locations. A new approach to managing your ATM.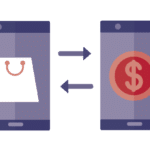 We provide Global payment processing services for Cryptocurrency, Defi, NFT, Metaverse and Web3 Merchants.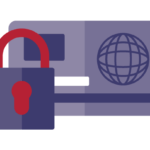 high-risk merchant services
We provide solutions for hard-to-place, high ticket, high volume, niche, and emerging market merchants.
Take your business to the next level with our full featured terminals, software, and dashboard capabilities.
Transparent pricing
We offer competitive pricing with no-fee same-day funding for qualified accountholders. We also offer custom pricing.
2.5% + 10¢
Swipe, dip and tap, In-Person Payments
No Early Termination Fees
***These prices are not for high risk merchant accounts. Contact us for more infomation***
We also offer surcharge and cash discount programs for all industries.
Nationwide Payment Systems has been working with merchants of all sizes across the USA and Globally for over 20 years, our group of consultants works with Startups, public companies, providing custom solutions, hardware, software, integrations, and more. Let us know how we can help you and we can set up a call.
Multiple API's - RestFul API's
Consultants that represent you
NATIONWIDE PAYMENT SYSTEMS
Nationwide Payment Systems offers transparent billing & competitive rates, all backed by the best 24/7 customer service! We approach each customer relationship with the same degree of care and commitment we did when we started the company in 2001 over twenty years ago. Our experienced consultants will take the time to understand your business, develop a personalized solution designed to help you scale your business. We offer the most up-to-date technology in the business! Want to learn more? Click the contact us button to set up an appointment with our business development team.
Payment Solutions for the Digital Economy
We offer Domestic and International payment solutions as well as alternative payment solutions for businesses. Grow your business with our flexible options.
The Consumerization of Payments
Let customers pay you the way they want to pay by offering different payment options for your customers like crypto, Apple Pay, Google Pay, ACH, 24-7 payment portals, and more.
from Allen Kopelman & David Burney
Since 2001 we have provided cutting-edge solutions to businesses of all types and sizes. Our company works with many different providers because the one size fits all approach does not work for every merchant. We find your needs for today, demands for the future and show you how new technology and or payment options can help you keep your customers happy.
We offer solutions for low risk to high-risk merchants and everything in between. We are a total service payments consulting firm. Our executive staff has combined over 60 years of payments experience with banking, merchant services, risk, and underwriting for domestic and Global processing solutions.
We founded the company in 2001, and we have grown our services offerings over the years adding new services every year. Last year we added a service Cryptocurrency to $$$, which is a cutting-edge way for businesses to accept Crypto with no risk. In 2022 we are launching our global platform – Worldwide Digital Payments – so companies can process payments around the GLOBE!
Subscribe to B2B Vault – The Payment Technology Podcast. We spotlight industries and provide information about payment technology, payment options, trends, and news relevant to business owners.
Allen Kopelman, CEO and David Burney, President
We are your payment/FinTech consultants, from start to finish we get your account set up and help with everything in between.